Hours
Monday

7:30am - 5:30pm

Tuesday

7:30am - 5:30pm

Wednesday

7:30am - 5:30pm

Thursday

7:30am - 5:30pm

Friday

7:30am - 5:30pm

Saturday

Closed

Sunday

Closed
Schedule Collision Repair at Bob Moore Collision Center
If you've recently been in an accident with your vehicle, you're going to want to get it repaired sooner rather than later. Here at Bob Moore Collision Center, we want to help you get back on the road as soon as possible. When you're around Oklahoma City, Norman, or Tulsa, there's no better place to visit. Let us help you schedule your repair so that we can help you work around your busy life. You'll be able to fill out this form from the comfort of your own home so that you don't have to take a day off of work just to schedule. On top of this, we'll have your information on file so that if you ever need us again in the future, the process will be much quicker. Scheduling is the first step toward getting your model back on the road, so the sooner you finish, the sooner you can expect results.
Estimates First
If you're working with an insurance provider for your repair, we may need to provide them with a full estimate on the cost and scope of the repairs. You can bring your vehicle in for a fast estimate. Our technicians will check over your vehicle and create an estimate that covers all necessary repairs, including the cost of parts and labor. This gives you a quick idea of what you might expect from our services, and we aim to keep you as informed as possible throughout the process. With your repairs, we want to be as transparent as possible, so that you never feel that you're left out of the loop.
We work with many insurance providers, some of which won't require an estimate. This means we can get the job done faster and get your vehicle back to normal. If an estimate is required, we'll provide it and wait for approval. This generally doesn't take long, but in the meantime, you may want to take a look at what repairs we do offer. We keep a detailed list on our website, which covers all types of makes and models.
 Repairing your vehicle can be stressful to say the least, but with our tools, you'll be able to get a detailed idea of where you stand. Taking the first step is the most important part of starting anything, which is why you're going to want to schedule a visit.
Contact Body Shop
* Indicates a required field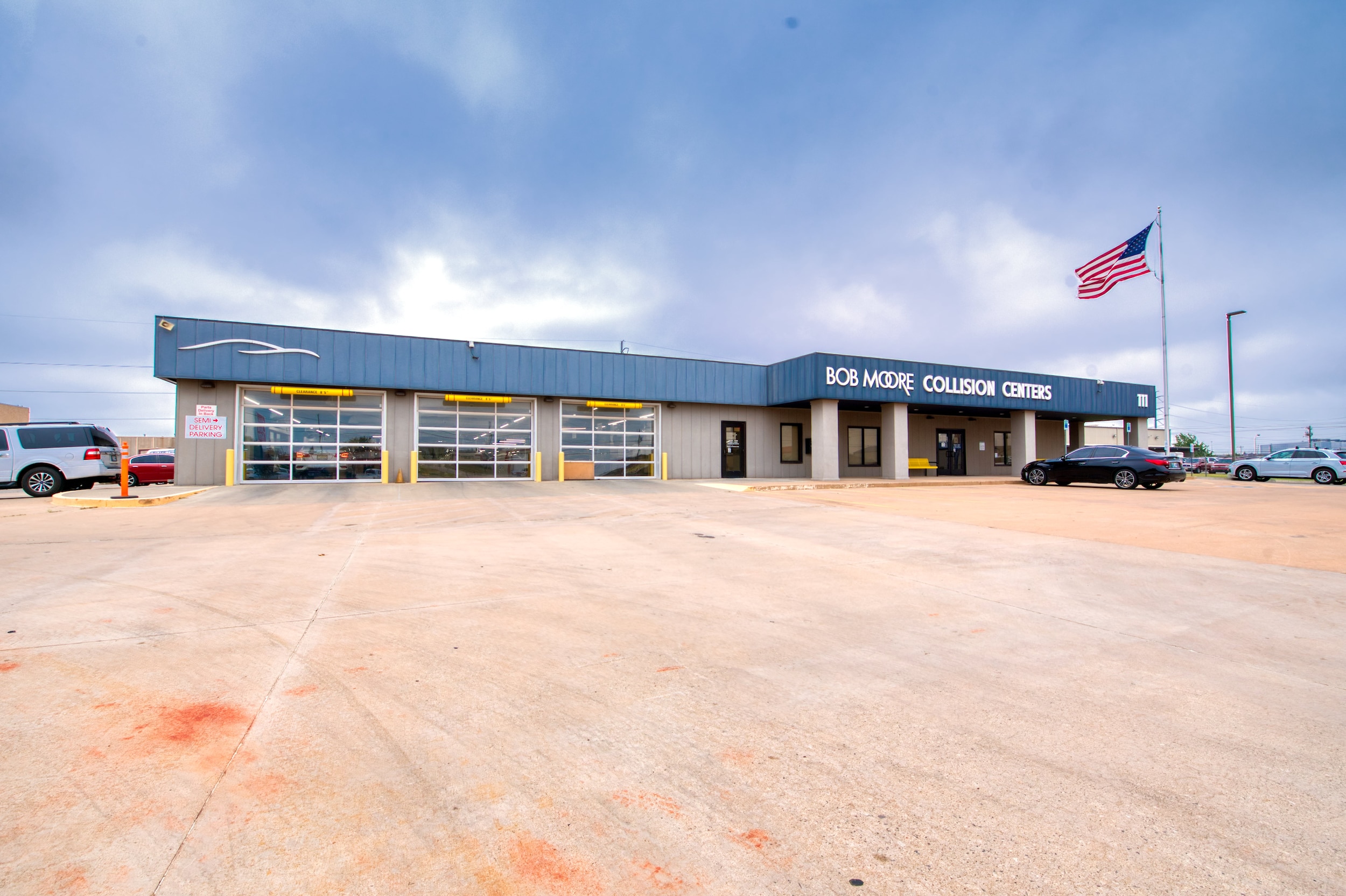 Fast and Accurate Collision Repair in Oklahoma City
Once we have the approval to move forward with the repairs, we'll order the parts and schedule an appointment to work on your vehicle. If the insurance policy allows for a rental vehicle, we'll help you get into a vehicle while we make the repairs. We'll keep you updated on the progress of your vehicle, so you know when you can expect to have it back. When you lead a busy life, these updates can be absolutely vital. That's why we aim to consistently send them so that you can plan around your repairs.
When it comes to your parts, you can expect us to provide the highest quality. This makes sure that you don't experience problems later down the line which could potentially jeopardize the lifespan of your vehicle. Here, we make sure that we do things by the book so that you can count on your model once it's back on the road.
When it comes to which repairs we handle, there's a long and extensive list. If your paint has been chipped or damaged, we offer services that can make it unnoticeable. We can also repair bumpers and windshields, and we have the necessary tools to fix hail damage. We even offer services for storm and electrical damage, in case your model has seen uncommon wear and tear.  If you're looking at your model and you're wondering if it's salvageable, you're going to want to give us an immediate call. When you bring your vehicle in for an estimate, you'll be able to make an informed decision about its future.
Our technicians are trained with the latest equipment and techniques for body repair. We take care of minor dents and scratches as well as major damage. Regardless of what's happened to your vehicle, there's a strong chance that we have an answer. Whether a tiny scratch has been bothering you for months or you've been in an accident, we have the tools and experience to deal with the problem. You'll also find that our mechanics are willing to answer any questions that you might have throughout the process. When you're unsure of the next step, or you're curious about your repair, you can always ask us a question, and we'll be happy to oblige. Give Bob Moore Collision Center a call if your vehicle needs to be repaired. Let us put your vehicle back to the way it was - good as new!