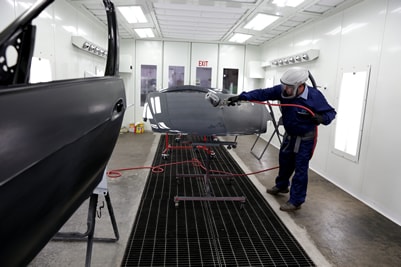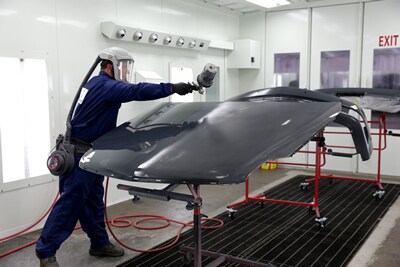 What is Waterborne?
Waterborne technology is a basecoat system that significantly reduces VOC's (Volatile Organic Compounds).Waterborne technology replaces the solvents inherently found in traditional basecoats, and replaces it with distilled water. There are three processes to refinish an automobile: undercoats (primers), basecoat (color), and clear coat. Waterborne technology is currently only used for basecoats.
Why Waterborne basecoats?
Environmentally friendly products.
Mandated in strictest airborne districts in California, Canada, and Europe.
Likely to be adopted by other districts over time (nothing imminent for Oklahoma)
Waterborne basecoats reduce the lbs. of VOC's emitted into atmosphere
Benefits of Waterborne
Basecoat is used at OEM's and manufacturer.
Manufacturers have been using waterborne basecoats for years at OEM facilities.
Better color match
Quicker Repair Times
Waterborne basecoats have proved to decrease cycle time of repair orders-improved ability to process more vehicles
Most environmentally friendly basecoat system to date.